Personal Training Will Help You Finally Get The Results You've Been Chasing
WEIGHT LOSS * BOXING* MUAY THAI * SPEED* YOUTH SPORTS PERFORMANCE * FITNESS* STRENGTH
PRIVATES FOR ADULTS AND KIDS
Start with our Intro Offer: 2 privates for $99 - (you can mix and match sessions!).
Click Here To Sign Up for 2 Private Sessions!
Have you struggled to achieve long-lasting results in your fitness routine?
Are you tired of dealing with crowded gyms, second-guessing yourself about what exercises are right for you?
POW! was the first boutique gym to open in Chicago. POW! is known for being a results-driven program.
Since 2001, they have offered their clients motivating fitness classes and training. Take on your fitness goals with a POW! and its staff.
At POW!, we offer a Personal Training program that will give you the customized fitness planning, one-on-one attention, and professional guidance you need to turn your goals into realities. If you've pushed for results in the past and fallen short, it isn't your fault -- our team at POW! can put you on the path to weight loss, muscle gain, and more, just like we've done for individuals in West Loop, Hyde Park, and across Chicago!
Personal Training Will Help You Meet Your Goals
Take the guesswork out of the equation. Our Personal Training program at POW! will offer you a custom workout plan based on your goals, ongoing support and accountability, and all the tools you need to achieve your goals. No matter where you are in your fitness journey, we're here to help you reach the finish line.
Join us in West Loop and get access to:
Healthy, sustainable weight loss & muscle gain
Improved endurance & cardiovascular health
Curated exercise plans
A private setting where you can train with confidence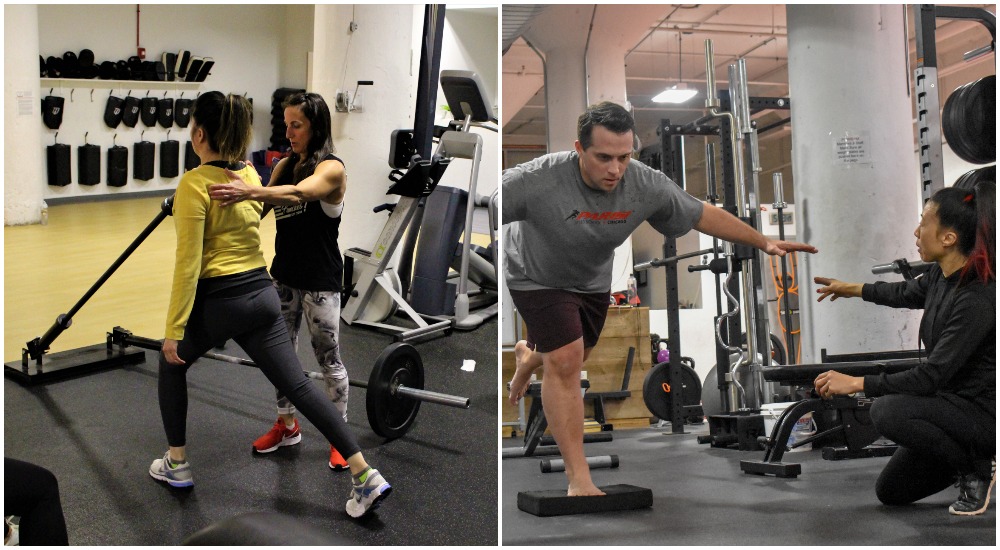 Get Started With Chicago's Best Personal Training!
Whether you're coming to us from West Loop, Hyde Park, Wicker Park, or any of the surrounding Chicago areas, our team at POW! is committed to your success. It's time to quit struggling to get the results you've been looking for and join us for Personal Training. We'll connect you with professional guidance and every resource you need to finally get the results you crave!
Just fill out the short form on your screen for more info or Click Below To Claim Your Intro Offer!
WEIGHT LOSS * BOXING* MUAY THAI * SPEED* YOUTH SPORTS PERFORMANCE * FITNESS* STRENGTH
PRIVATES FOR ADULTS AND KIDS
Start with our Intro Client Offer: 2 privates for $99 - (you can mix and match sessions!).
Click Here To Sign Up for 2 Private Sessions!