Our Boxing Classes Will Put The "Punch" Back In Your Workout!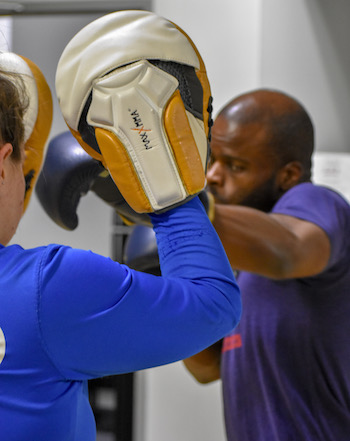 Here at POW!, our mission is to offer diverse workout options that benefit Chicagoans of all ages and abilities... and our boxing classes are the best around.
We're offering people from all across West Loop, Hyde Park, Wicker Park, and beyond the chance to engage with an exciting new fitness regimen. POW!'s boxing classes are the perfect blend of instruction and intensity -- the better your technique, the more precise your form, the better your workout will be! Are you ready to take on a new, exciting, high-energy way to stay in shape?
Just fill out the short form on your screen for more info!
No Two Boxing Classes Are The Same
Monotonous fitness routines quickly get boring, but our boxing classes are designed so that no two are ever identical. Stay motivated and be empowered by POW!'s incredible array of fitness classes -- we'll teach you the technique, show you how to properly utilize mitts and bags, and offer you the opportunity to spar if you're interested. The energy and attention given by our world-class instructors has inspired students across West Loop to fall in love with boxing... and you could be next!
Boxing, kickboxing, and sparring. Come to POW! and take on:
High-octane workouts that burn tons of calories
Speed, footwork, and recovery training
Professional coaching from the best in the industry
A supportive community that will keep you motivated & accountable
Discover Why POW! Is West Loop's Ultimate Boxing Destination
We're happy to show you our facility, introduce you to our instructors, and address any questions you have about why POW! is truly Chicago's #1 choice for boxing, kickboxing, and self-defense training.
Simply fill out the short form on your screen for more info or click the button below to sign up for a trial class!