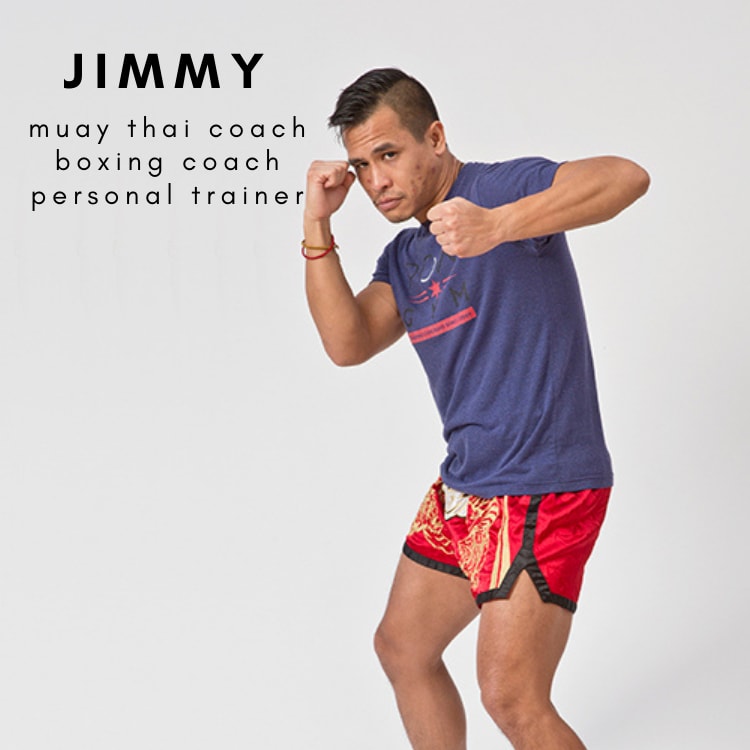 Jimmy Do
Coming from a large martial arts family, Jimmy started learning martial arts and earned a WTF Tae Kwon Do black belt at a young age, but was also cross training in several martial arts being heavily influenced by the popularity of martial arts films in the 80s as 90s. Jimmy was also multi-sport athlete competing in basketball, soccer, tennis, swimming, and table tennis throughout middle and high school while training and competing in martial arts. He took a break from competing in martial arts and sports to focus on his culinary career, but after moving to Chicago in his mid 20s, Jimmy got the itch to compete again and began training Muay Thai with Robbie Cole and joined his team in late 2011.
Jimmy was in the culinary and hospitality industry for over ten years, working every job in the business before earning a culinary degree from Le Cordon Bleu. He worked as a chef for a few years, but after losing over fifty pounds while in school, he felt his true calling was in the fitness industry and began working as a personal trainer and group fitness coach and was featured as a top Chicago fitness coach in Michigan Ave Magazine.
Jimmy was a nationally ranked junior table tennis player and was the junior champion in central Illinois. In Tae Kwon Do, he won many junior forms and sparring titles in his city. In Muay Thai, Jimmy has competed in the TBA World Expo tournament earning a silver in his first year as a novice. Jimmy recently competed in Glory World Series; which is the top kickboxing promotion in the world, losing a close decision to one of the best amateur fighters in the country. Through a connection from martial arts, he landed a role as a featured extra in the film Divergent and had the opportunity to perform some stunt work for the film and was featured in several magazines as well as a special edition of People magazine. Being cast in Divergent also lead to television work where he was featured in Chicago PD, Chicago Fire, and Crisis working as a stand in, body double, and minor stunts.