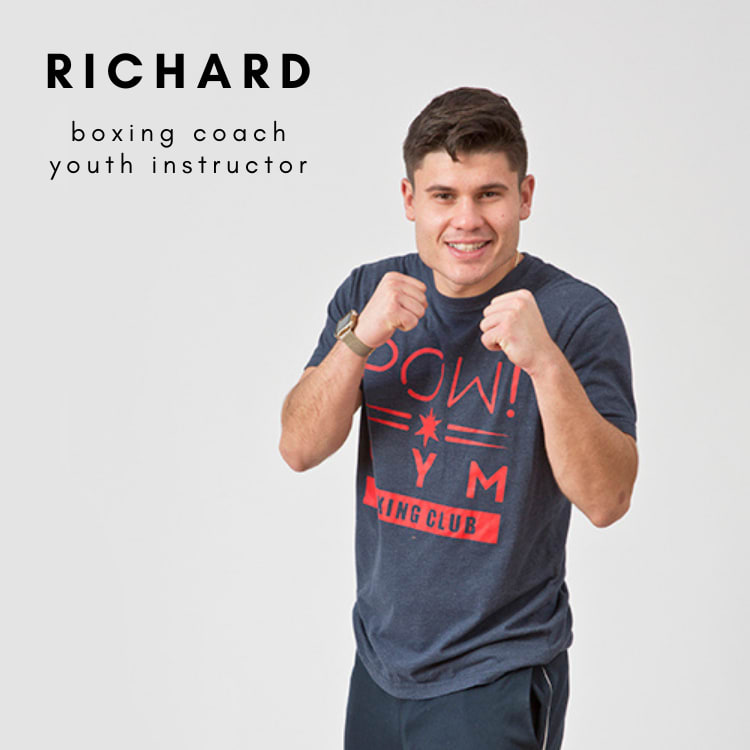 Richard Waller
Born and raised in Chicago as well as Chicago suburbs. I started boxing in Garfield Park at 4 years old. I went on to study kickboxing and Muay Thai at Striking Arts Academy at age 15 with Austin Lewis and Kyle McElroy.
From there, I went on to college at University of Iowa to study business and revive the boxing club with coach George Chamberlain, retired professional boxer. I competed in Iowa USA Boxing and NCBA (National Collegiate Boxing Association). I won the Iowa Golden Gloves championship in 2017 and competed shortly after at the NCBA regionals tournament where I tore my ACL. I have not competed since the surgery in 2018.
Now, I am a Boxing Trainer with big energy seeking to share my knowledge and experience with the beautiful people of Chicago. After 7 long years, im very happy to return home and to continue doing what I love.